Dilayla Romeo is a freelance photographer between Barcelona (Spain) and Maputo (Mozambique).

Her aim is to create a very personal point of view around each subject using spaces and people developing a relationship between them and the concept that turns on the identity of the human being.



︎ info.dilaylaromeo@gmail.com






EXPOS

2012 - FUNDACIÓN ARRANZ- BRAVO
Collective exposition.

2016 - DOCFIELD16 / PHOTO DOCUMENTARY FESTIVAL
"Una lucha hacia la Justicia"
EASA (Escola d'art i superior de disseny Serra i Abella)
Jerusalem 2b, 08970 L'Hospitalet (Barcelona)

2016 - FINISSAGE
"A step to Justice"
Mos Eisley's Oberstübchen, Fritz-Elsas-Str,20, 70174 (Stuttgart)

2017 (2-4 Jun) - PHIFEST / CONTEMPORARY PHOTOGRAPHY FESTIVAL
"Travelling without moving"
BASE MILANO (Via Bergognone 34, 20144 Milano)

2018 (25 Oct) - "ROOT-IN: Humanitarian Routines Built From Love"
FUJIFILM WONDER PHOTO SHOP (Barcelona)
First solo expo from the photo book ROOT-IN made in Moçambique.




PUBLICATIONS

- GET INSPIRED MAGAZINE

- SENSUAL PHOTOGRAPHY

- ANORMALMAG

- TRENDIING

- MARIE CLAIRE

- THE YELOW ART AND FASHION QUARTERLY

- KIREEI

- WORBZ

- SNOOT COLECTIVO FOTOGRÁFICO

- IGNANT

- ART FUCKS ME

- LAMONO MAGAZINE

- LAMONO MAGAZINE for Globe Skatebording

- BANANA RULES

- THINK OUT SIDE THE BOX

- ARTISAN

- IMANPI MAGAZINE

- GETINSPIRED MAGAZINE

- MYOPÍA

- WORN

- C 41 MAGAZINE

- C 41 MAZINE "self-taught-issue-2-dilayla-romeo"

.





Creativitat Africana a Barcelona from Barcelona Cultura on Vimeo.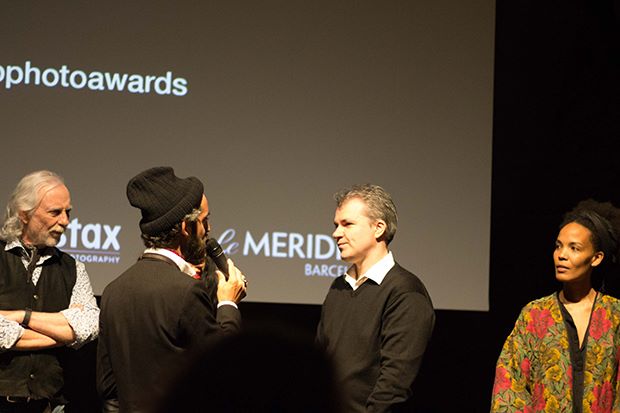 Paneslist at GinMG Lamono Photo Awards sponsored by Fujifilm.