Dilayla Romeo is an mozambican-spanish profesional photographer currently living in Maputo. She has a degree in artistic photography from the art and design school "Serra i Abella" in Barcelona, Spain.



The aim about her work is to explore analogies and create a very personal point of view around each subject using people, spaces and colors developing a relationship between them and the concept that turns on the identity of the human being through visual narratives. She is interested about capturing the beauty of the ordinary on the simple things in life from a conceptual perspective.



CV



Dilayla Romeo has been working as a freelance photographer for the last years and collaborating and working for important magazines as LAMONO MAGAZINE (Barcelona), working on fashion, events, phytantrophy and personal projects.

Her last personal project named as ROOT-IN and supported by Fujifilm is a photographic project of conceptual content that reflects from a personal approach the humanitarian work offered by the Khanimambo Foundation in Mozambique and the daily life that takes place around this centre based in Xai-Xai province.

Dilayla now a days is based in Maputo, Mozambique. She is working on her last project. THE PROWESS.
The Prowess Community is building a creative community of mozambican and african artists creating a safe space for narratives and art for giving voice to vulneravility promoting conformity and liberation.

︎ info.dilaylaromeo@gmail.com




EXPOS

2012 - FUNDACIÓN ARRANZ- BRAVO
Collective exposition.

2016 - DOCFIELD16 / PHOTO DOCUMENTARY FESTIVAL
"Una lucha hacia la Justicia"
EASA (Escola d'art i superior de disseny Serra i Abella)
Jerusalem 2b, 08970 L'Hospitalet (Barcelona)

2016 - FINISSAGE
"A step to Justice"
Mos Eisley's Oberstübchen, Fritz-Elsas-Str,20, 70174 (Stuttgart)

2017 (2-4 Jun) - PHIFEST / CONTEMPORARY PHOTOGRAPHY FESTIVAL
"Travelling without moving"
BASE MILANO (Via Bergognone 34, 20144 Milano)

2018 (25 Oct) - "ROOT-IN: Humanitarian Routines Built From Love"
FUJIFILM WONDER PHOTO SHOP (Barcelona)
First solo expo from the photo book ROOT-IN made in Moçambique.




PUBLICATIONS

- GET INSPIRED MAGAZINE

- SENSUAL PHOTOGRAPHY

- ANORMALMAG

- TRENDIING

- MARIE CLAIRE

- THE YELOW ART AND FASHION QUARTERLY

- KIREEI

- WORBZ

- SNOOT COLECTIVO FOTOGRÁFICO

- IGNANT

- ART FUCKS ME

- LAMONO MAGAZINE

- LAMONO MAGAZINE for Globe Skatebording

- BANANA RULES

- THINK OUT SIDE THE BOX

- ARTISAN

- IMANPI MAGAZINE

- GETINSPIRED MAGAZINE

- MYOPÍA

- WORN

- C 41 MAGAZINE

- C 41 MAZINE "self-taught-issue-2-dilayla-romeo"

.





Creativitat Africana a Barcelona from Barcelona Cultura on Vimeo.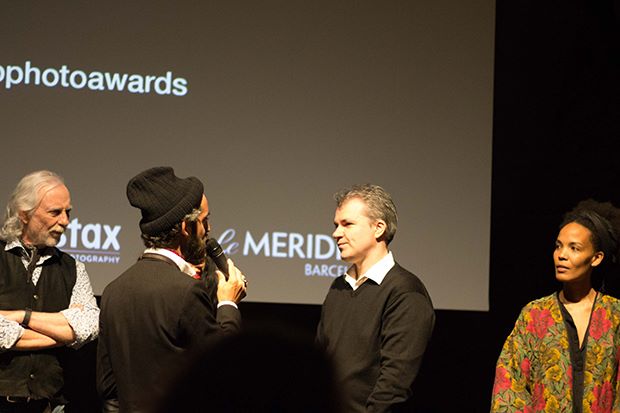 Paneslist at GinMG Lamono Photo Awards sponsored by Fujifilm.